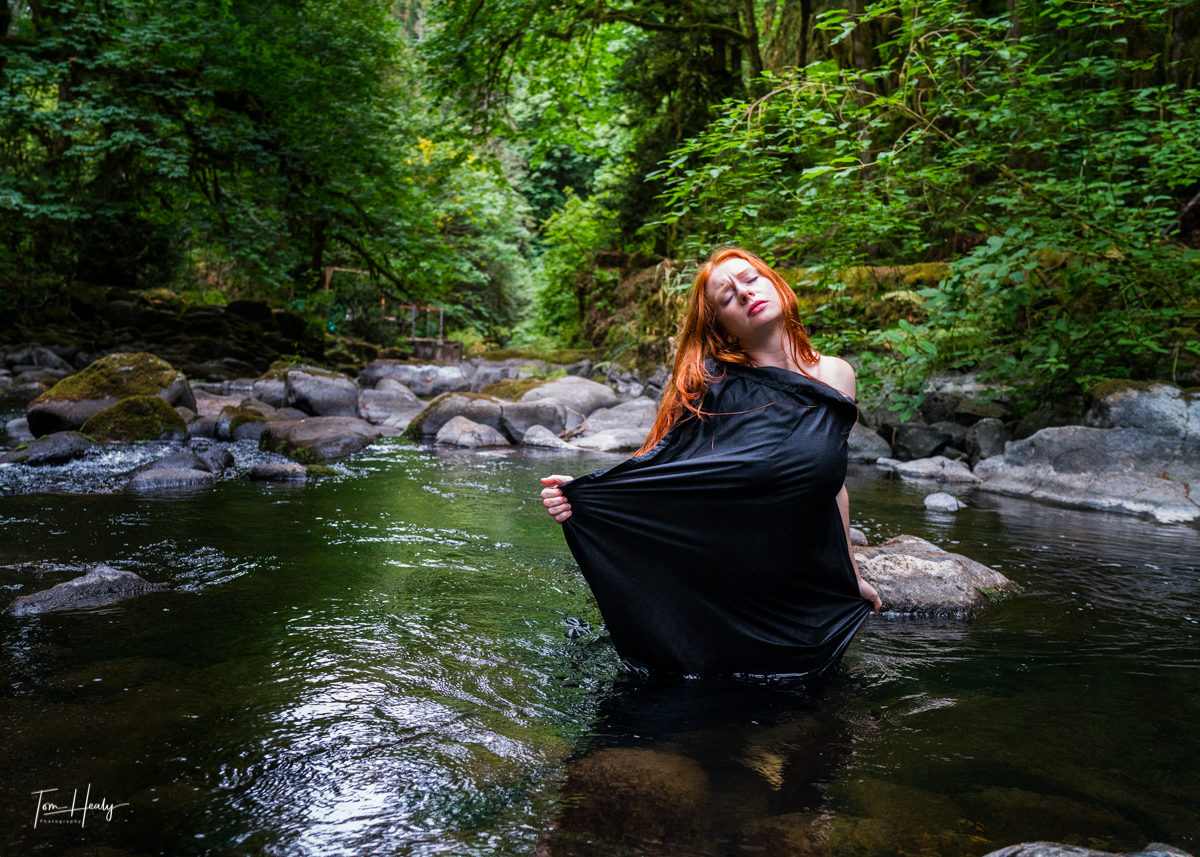 This has been an interesting week for me. I had originally planned to join some friends on a photography road trip to Utah but after a series of recent life gut punches, I decided I needed some time alone to just chill out and relax. On a prompt from my wife, I decided to stay in Central Oregon for the week and do a lot of thinking, introspection and brainstorming on what I want to do next with my art. 
Something was pushing me to take this time for myself and to do it in the area where I was first independent at 18 years old. It was only when I got here the first night that I realized I arrived on what would have been my fathers 95th birthday. As I type this on my last night here, it is the 20th anniversary of his death. I do not think it was a coincidence that I am here this week, I think somewhere deep in my subconscious I knew I needed to take the time to process the anniversary of an event that significantly impacted and shaped me.
I've thought a lot about grief in the last 20 years as unfortunately I've continued to experience it time and time again. I am not unique in this fact, there are many, many people who have dealt with far more than I have. Grief is just something that continues to be a presence in my life. There are good days and bad days, there are moments of happiness and laughter in a memory and then there can be memories that take your legs out from under you. I've gained a lot of help through the years from mental health professionals and learning ways to process things as they happen.

There are also a couple of books that have really helped me to understand grief a bit better. The first one is called "It's ok that you're not OK" by Megan Devine and really laid out the physical and mental changes that happen with grief. There is not a single platitude or inspirational quote in it. It is filled with a lot of information that personally helped me to understand things a bit more. I've read it a couple times now. The other one is one I discovered recently called "The After Grief" by Hope Edelman and it deals with the long term aspects of grief and how it impacts you through the years. It also goes into some interesting history of grief and grieving rituals in society throughout the centuries.If you are struggling with grief, it may be worth taking a look at them.
Neither of these books are a "fix" or a method to overcome your grief. Grief is not something you get over or push through, it is something you always carry with you and ultimately have to figure out how to integrate it into your life. If you are struggling with grief and need help, please seek it out as you don't want to let it fester, trust me as I learned that the hard way.

In the last couple of years I've been trying to visually express my feelings around grief in my photography off and on but I didn't know what I was actually trying to say. This year I took a sharp turn and started working with models to try and help me visualize it. I'm sure there are people who are wondering why I'm not posting pretty pictures of landscapes anymore. The truth is I still love being out in nature and exploring, but I am not currently inspired by just photographing landscapes.

Trying to visual grief is something that keeps bubbling up and demanding that I pay attention to it. I spent a lot of time this week brainstorming, reading and thinking about creativity and visual storytelling. I think I have landed on a direction and a thematic project that I am going to start working on soon. It may go nowhere or it may consume all my free time, it may take months or even years, I do not know. I spent today driving the forest service roads in the woods of Central Oregon. Walking along the Metolius river and marveling at the fall colors. I thought a lot about my dad today.

What I do know is that I am coming out of this anniversary week with a smile on my face when I think of my father. I'm also inspired with a new creative direction and renewed appreciation for my father and his helping to shape me to be the person I am. Peace all, be well and be good to each other.