It turns out that for the past three years in a row, I have made a road trip in the middle of February even though I have not intentionally planned it that way.  In 2017 I spent two weeks living solo out of my 4Runner photographing the wilds of Utah and Arizona.  Last year I spent 10 days exploring Death Valley with friends. 
This year I decided to return on a solo trip to Death Valley and see where things took me.  I started the trip on Friday the 8th with two friends and we went down to the Alvord Desert in the southeast of Oregon.  This is one of my favorite places in Oregon and one of my favorite places to photograph.  I have been there around 15 times at this point but I have never been in winter.  My friends and I stayed for a couple of days and it was a wonderful experience to see the desert frozen over and covered in snow.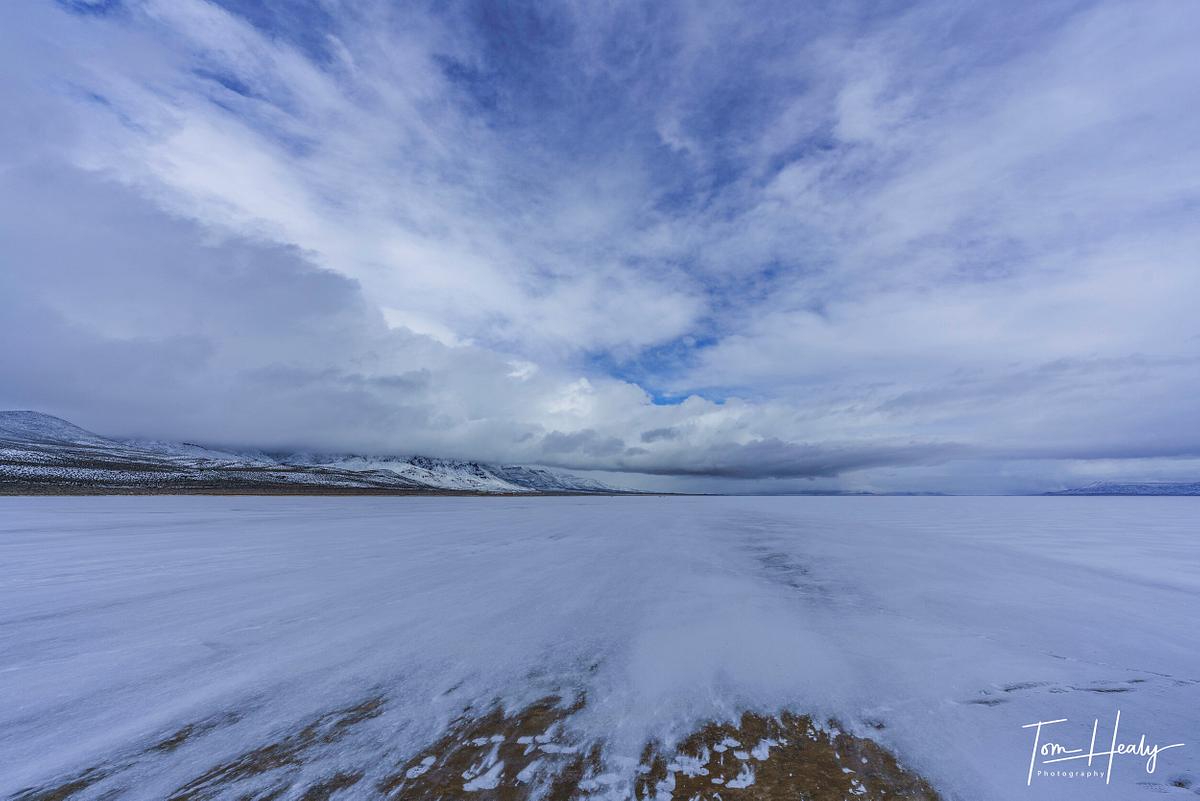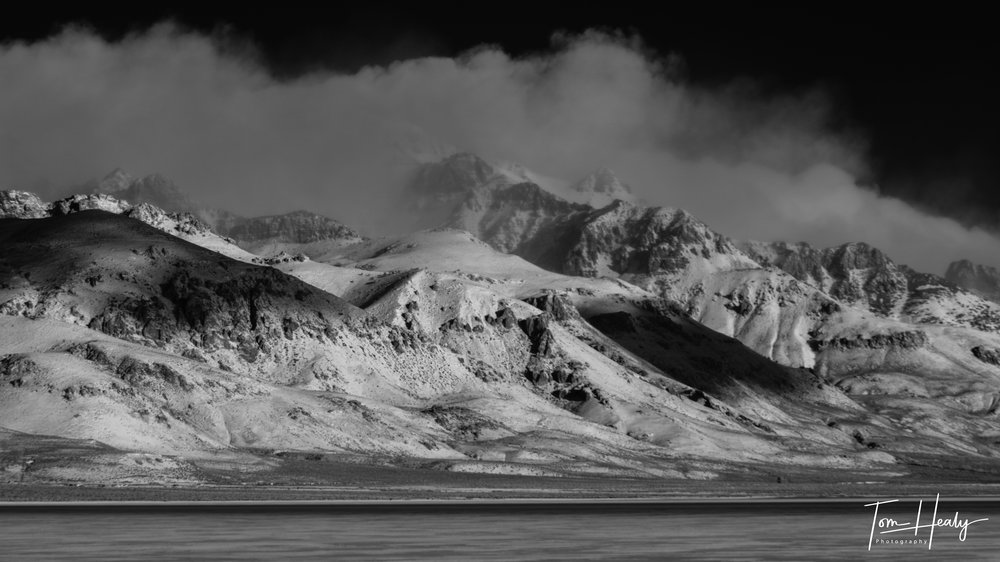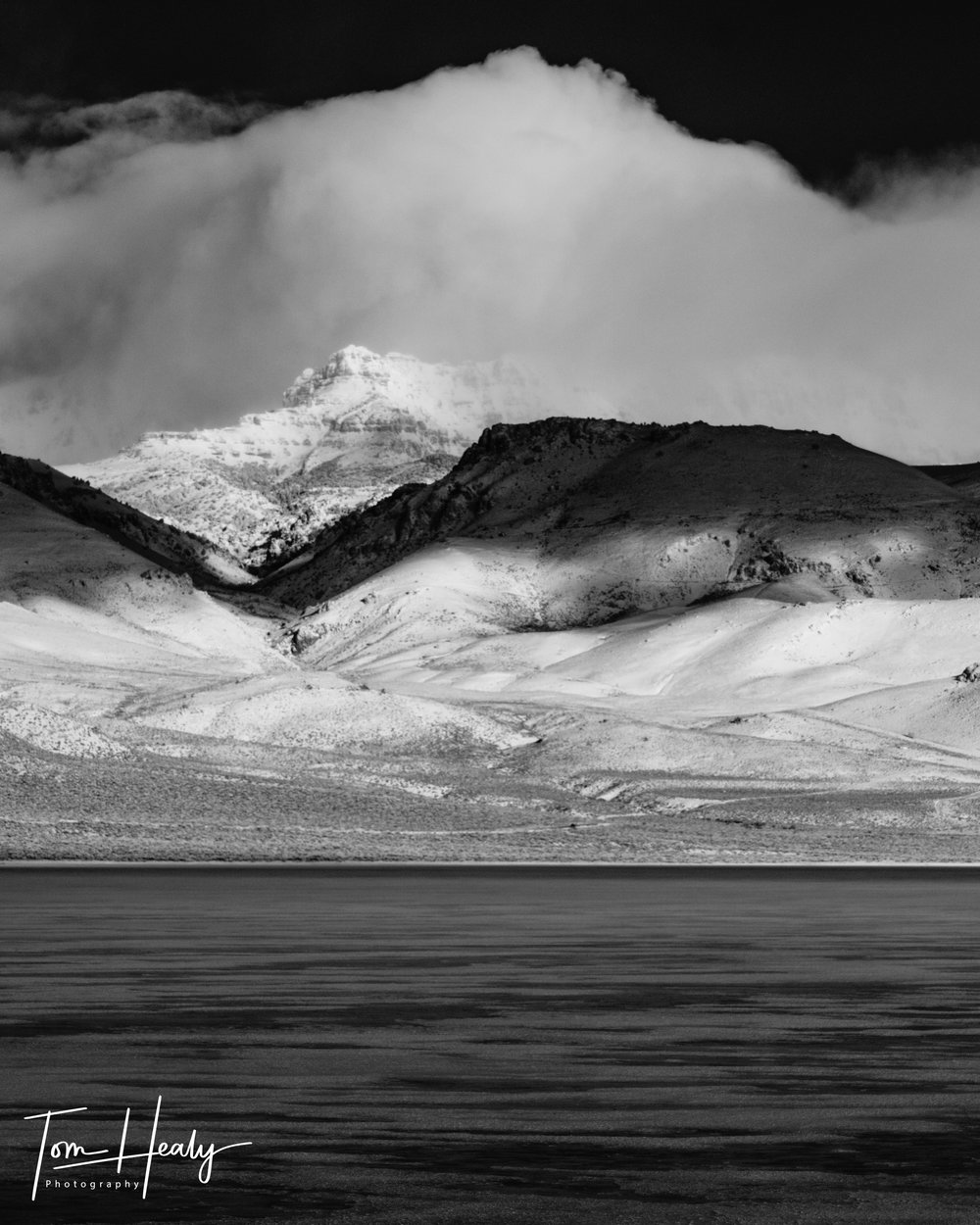 A video that my friend Danny made of us playing in the snow
We were caught in a whiteout blizzard Saturday night coming back from dinner and it took us 90 minutes to drive 22 miles due to the poor visibility.  On Sunday morning I left my friends and headed south through Nevada.  I drove through a bunch of snow and ice from the night before and arrived in the evening in the town of Austin which is 7,000 feet up in the mountains and I grabbed a cheap motel.  In the morning, I woke up and it was -3 degrees out.  My wheel wells had icicles made out of mud hanging from them that I had to chip off with a hatchet.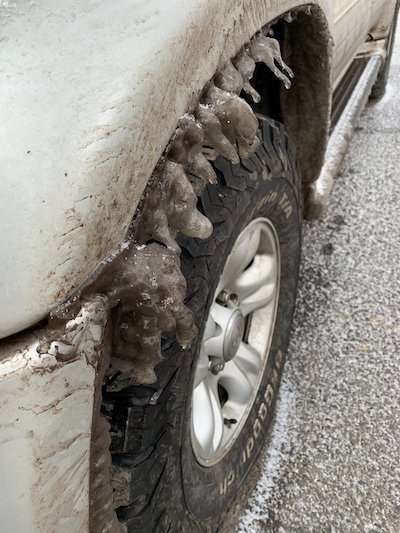 I came down off the pass to highway 376.  I had about a 100 mile straight shot to the next town so I cranked the motor up and drove my SUV like a sports car doing 90mph down a road where I only saw one other car.  About 20 miles into the route my check engine light started flashing so I let off the gas and pulled over.  I'm ignorant of cars but I realized two things at the time #1 - I was completely out of cell range AND #2 - I was pretty hosed if my rig did not make the next town. I do have an emergency GPS device where I can send an SOS if I need to but I didn't want to have to result to that.  Eventually, I figured out that if I kept the car below 50 (and the tachometer below 3,000 rpm's) the check engine light would not go off.  When I found cell signal I managed to call my mechanic in Portland for a suggestion.  There wasn't much he could do over the phone so I limped to the little town of Tonopah Nevada where I found a mechanic who could help me out.  It turned out that the extreme weather had damaged my spark plug wires and caused two of my cylinders to misfire.  A few hours and $150 later, I was back on the road.  I managed to make the remaining 135 miles into Death Valley where I was 300 feet below sea level and it was 65 degrees.  Quite a swing in altitude and temperature in a single day.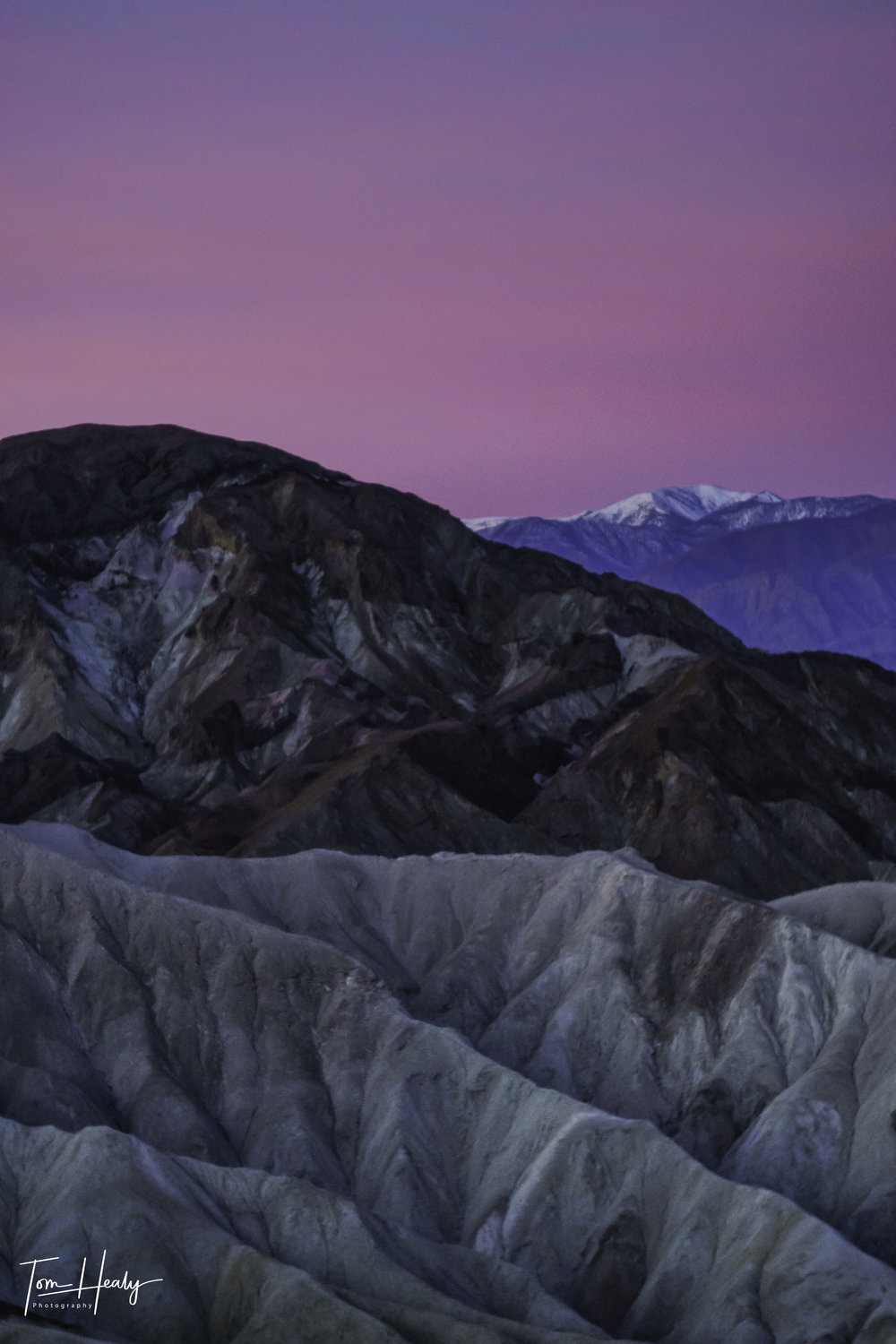 I grabbed a spot at the campground and ended up staying next to these two brothers from Australia who where taking 4 months to explore the US.  We had a nice conversation as the sun went down and the stars came out.  Their next stop was Utah so I suggested a few of my favorite places for them to go visit.  The next morning I went to Zabriskie Point for sunrise and was not disappointed.  I was there last year so I decided to setup my tripod facing a different angle to catch the light show. Ironically there was some amazing purple color in the sky at the angle I was facing last year so I ran over with my other camera and shot it. The sun finally hit Zabriskie Point as well.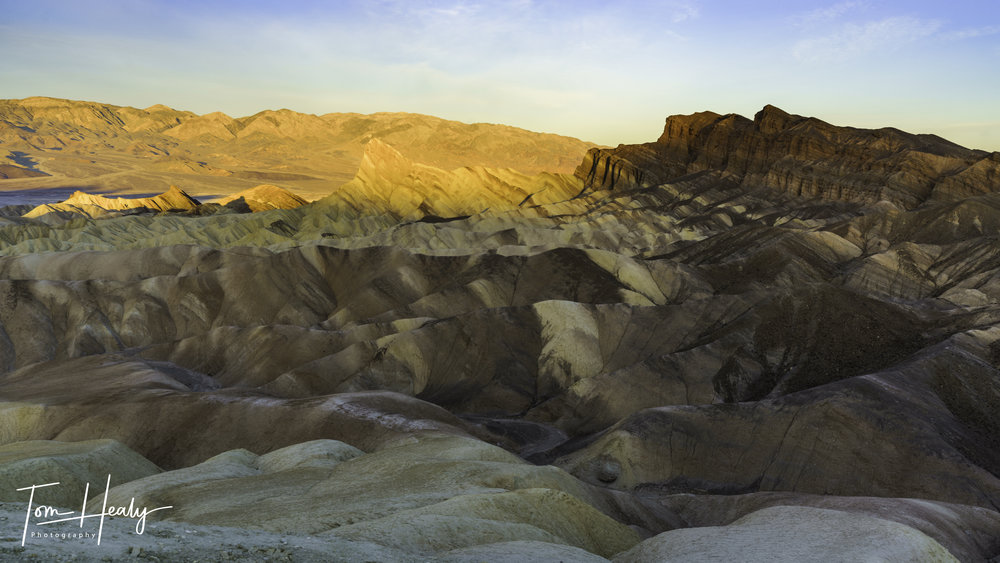 After sunrise, I made breakfast in the parking lot and ran into the two brothers again.  After we parted ways I decided to move on further into the park. Last year when I went to Badwater basin it was so windy I could not stand up without the wind blowing me over.  This time it was a clear and calm day so I spent a bit of time playing around on the great salt hexagons of Badwater where I decided to try a creative selfie.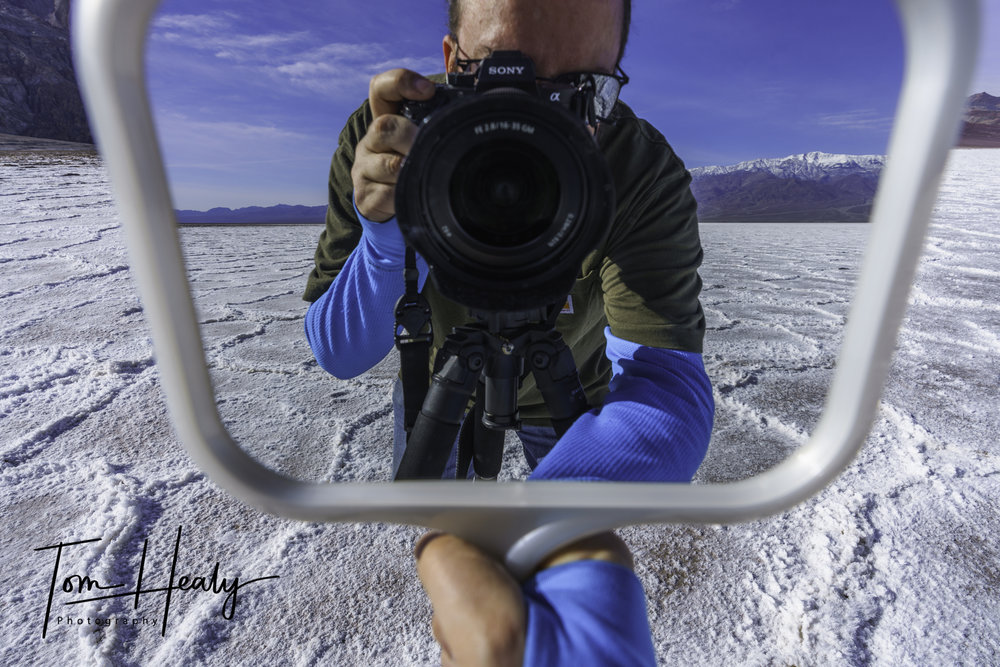 I left Death Valley by a 50 mile dirt / gravel 4 wheel drive road and headed for the Mojave National Preserve where I camped at the foot of the Kelso Dunes.  I was hoping to get some great contrasting light on the dunes but I was skunked by grey skies and clouds.  Since sunset was a bust, I decided to warm up some smoked pork chili verde on my small stove and wrote in my journal by the light of a headlamp while the skies got darker.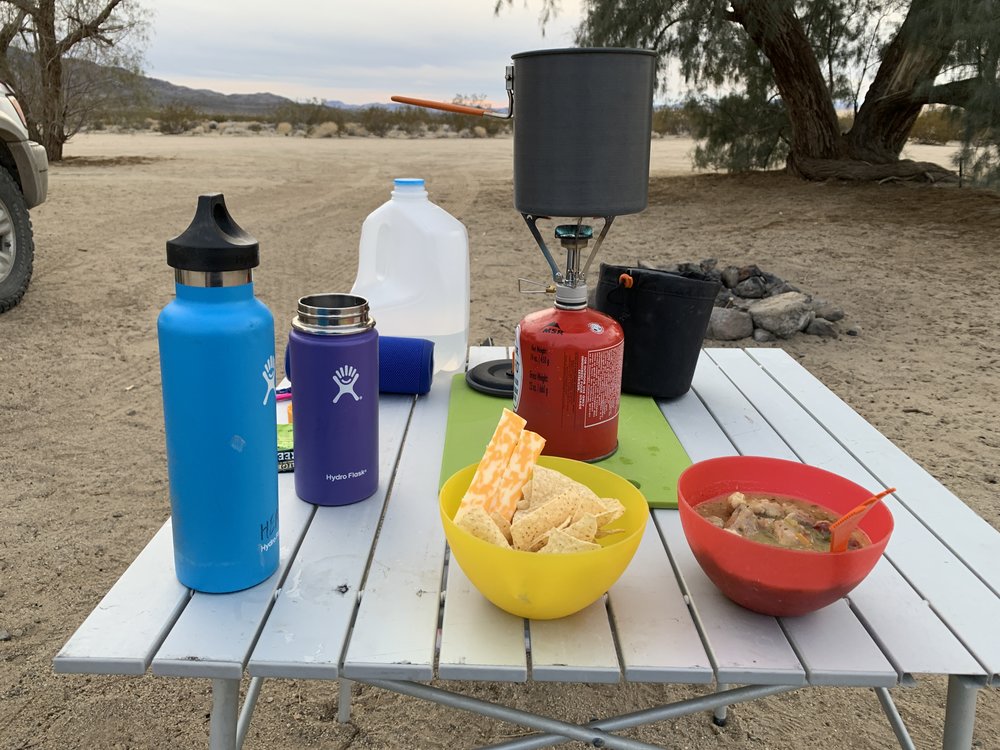 Checking the weather it looked like rain the next day so I headed out in the morning south to Joshua Tree which is someplace I had always wanted to see.  Yes, I was a dork and listened to the U2 album of the same name as I drove through the park.  It was a grey Oregon like day so I shot mainly black and white images but I did shoot some color in the Cactus fields. There were some serious flash flood warnings and a huge storm coming so I decided not to risk things and did not camp in the park that night.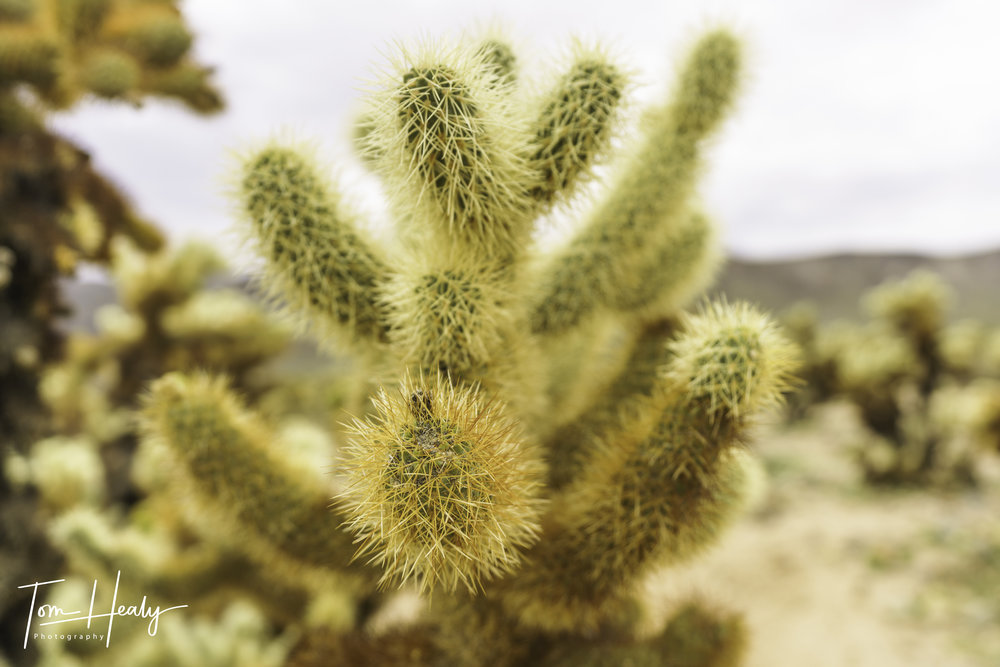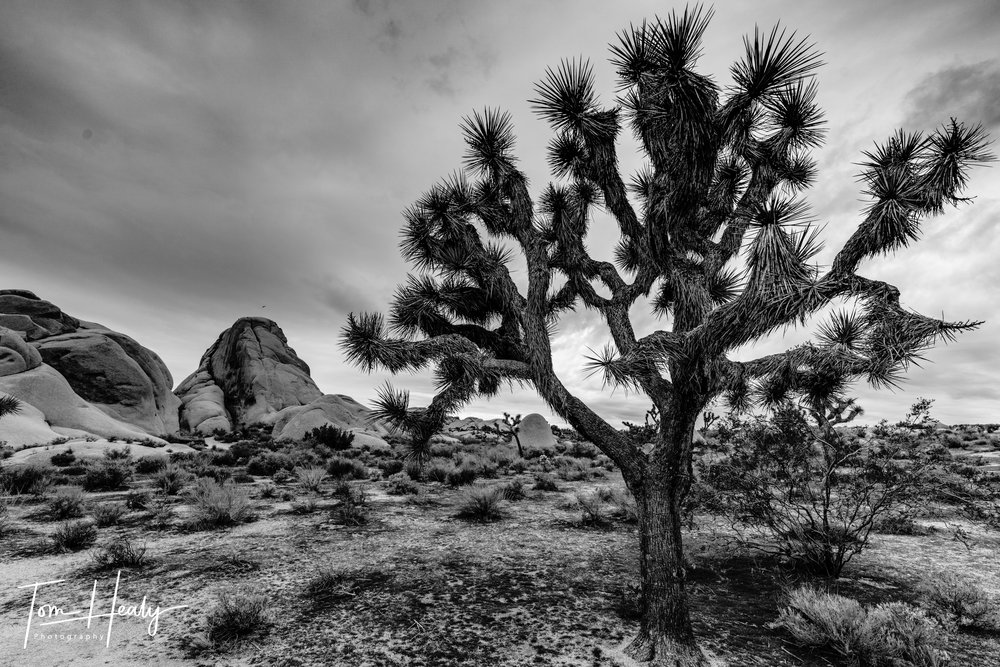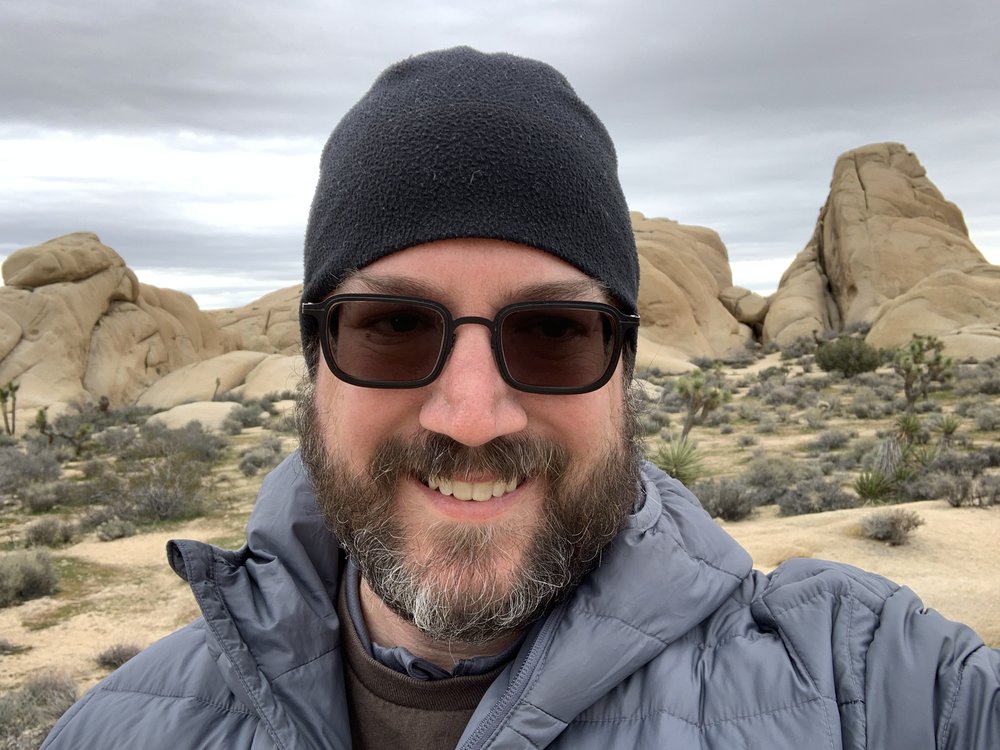 I moved on North through California.  I was trying to figure out where to go next and I discovered I was less than 400 hundred miles from Yosemite National Park which is a place I have never been and always wanted to go.  I read that it was due to get snow and ice but I decided to go for it.  Once I got in the park it started snowing and then started dumping Graupel (which I learned about on the trip).  I was going about 30 mph in 4wd following another truck on some slick roads.  The wind was blowing pretty strong and he was about 30 seconds ahead of me, when I'd come around a corner I'd see him disappear around the corner up ahead.  We had a good rhythm going on until I came around one corner and sudden saw a giant tree had just fallen across the road between us.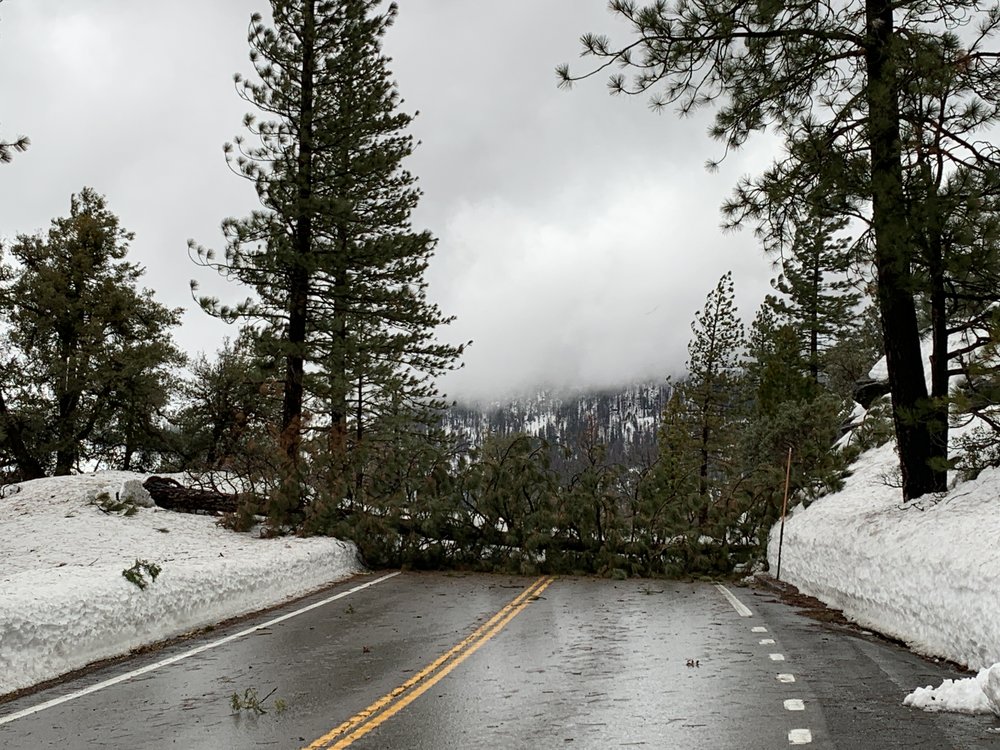 It must have just missed him and hit right before I turned the corner myself.  Shortly after a ranger pulled up and then told me to get out fast as the storm was increasing and knocking trees down all over the pass.  I followed him back out about 15 miles further where we were stopped by another ranger due to trees that fell in that direction.  There were about 10 of us in a parking lot waiting out the storm as huge thunder and large lightning cracked across the sky.  After talking to the ranger, I decided to crawl into the back of my 4-Runner and catch a nap on my bed I have in there.  I woke up a few hours later with 6" of snow on my car and nobody around!  Apparently the opened the road up again and nobody tried to wake me up but I guess since I fell asleep during a thunderstorm it might have been hard for someone to wake me up.  It looked like things were open again so I headed back towards Yosemite Valley.  A few short miles past where the tree fell I went into the long tunnel and came out to the famous "Tunnel View".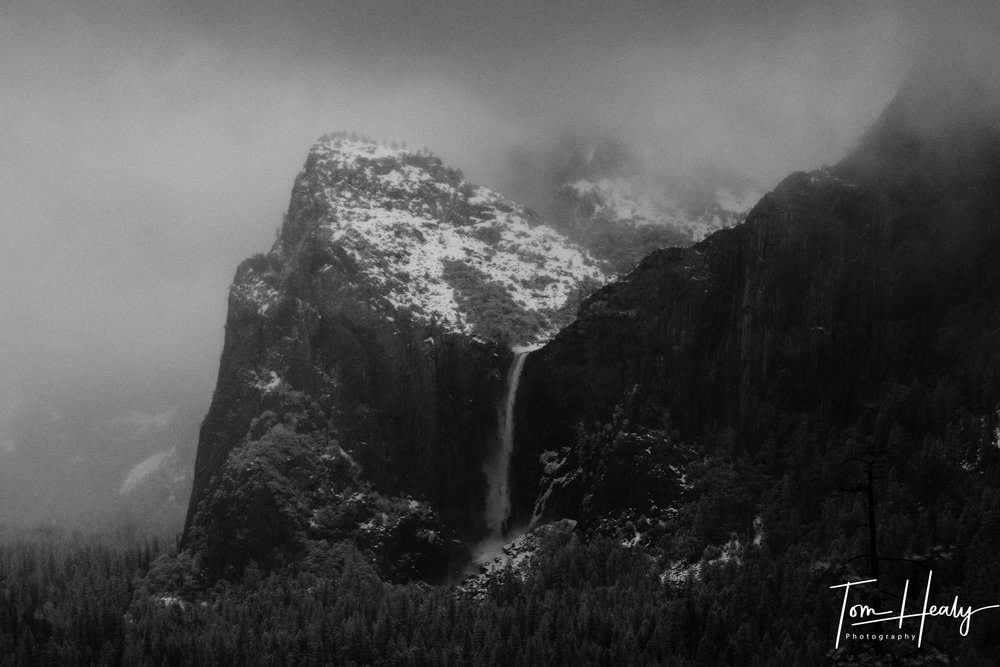 I had heard stories and read about this initial view of the valley.  I have seen photographs and video of it as well. In my time on this earth I have seen some very beautiful things and I have been privileged to see some incredible nature in my travels.  Never before have I been moved to tears until the day when I saw Yosemite Valley for the first time.  Even covered in snow and clouds that hid most of the 3,000 foot El Capitan the site of the valley was still an incredible emotional experience seeing it for the first time.   I spent a couple of days in the Valley just exploring while enjoying the snow and silence of very few people being around.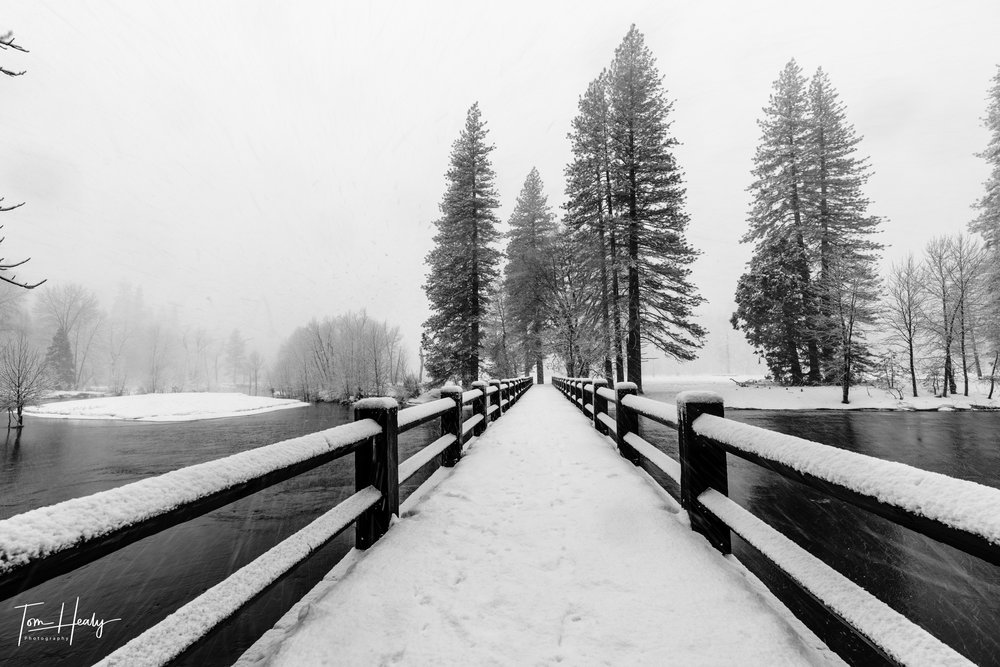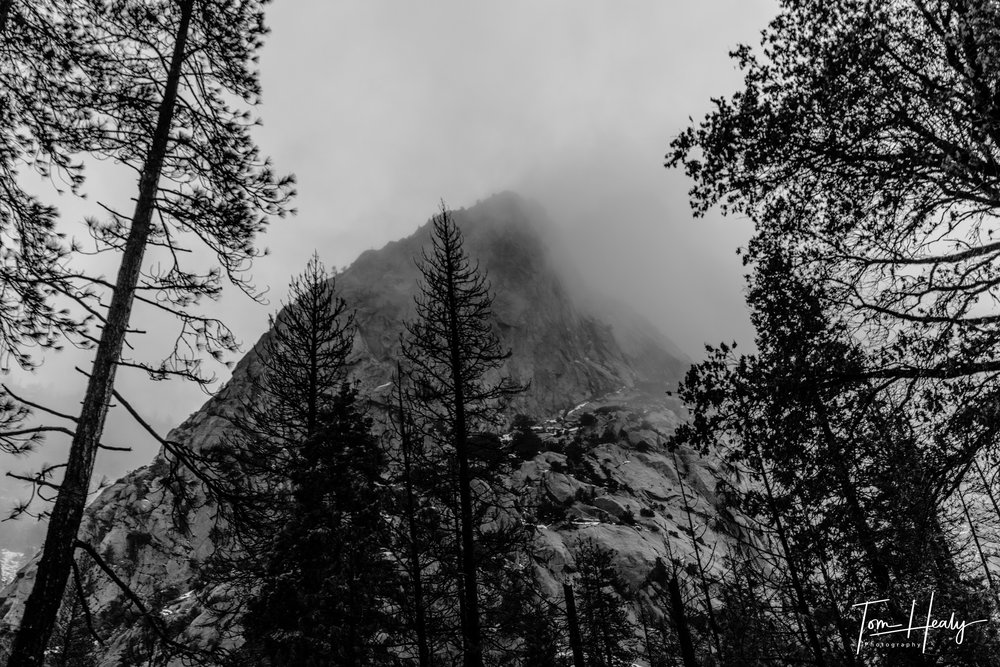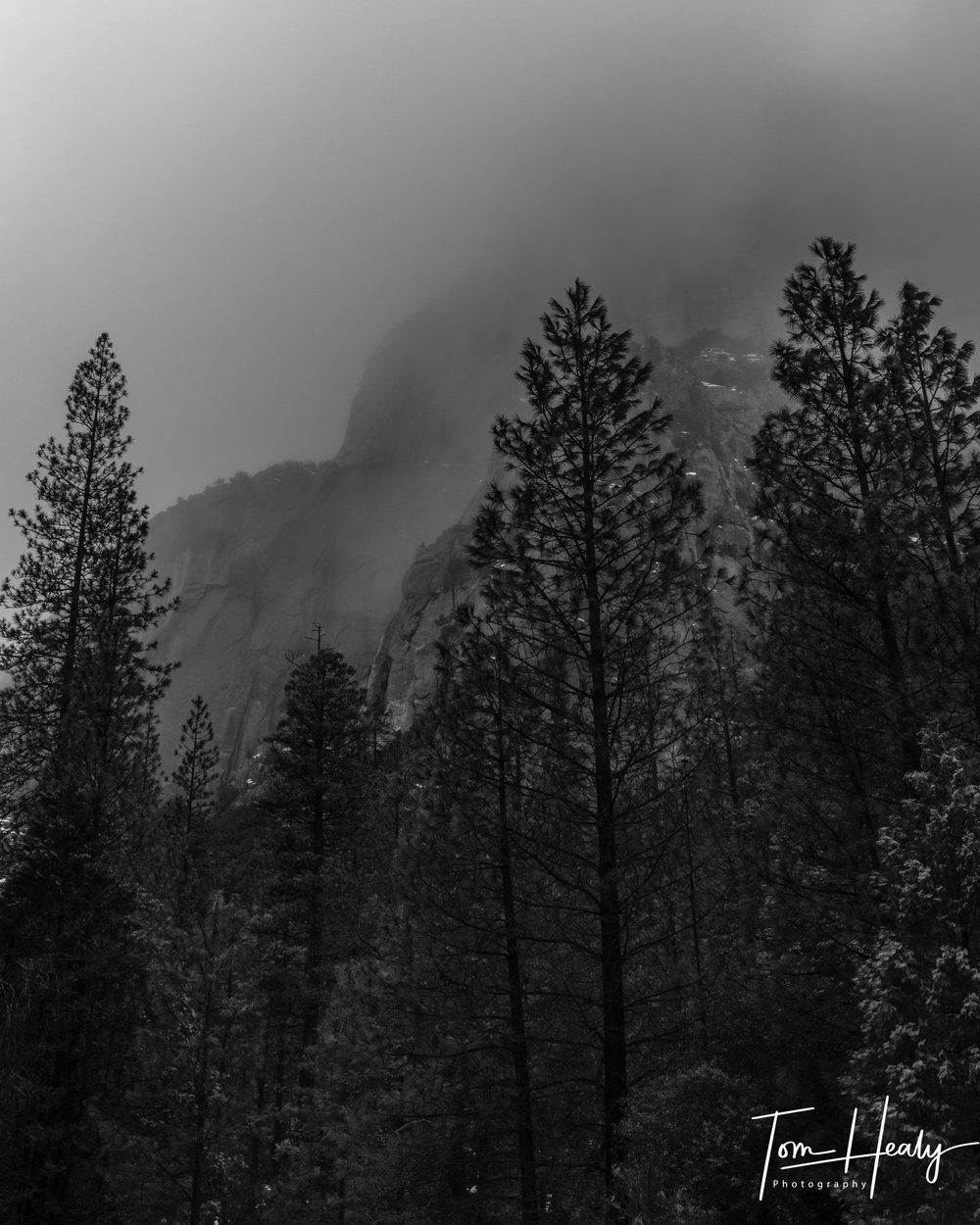 Before I left I had the chance to visit the Ansel Adams gallery and view his prints in person.  That was another amazing experience for me to see such a masters photography in person and not a reproduction. I came really close to buying an 8x10 Ansel print done by Alan Ross but I restrained myself.  Maybe next time.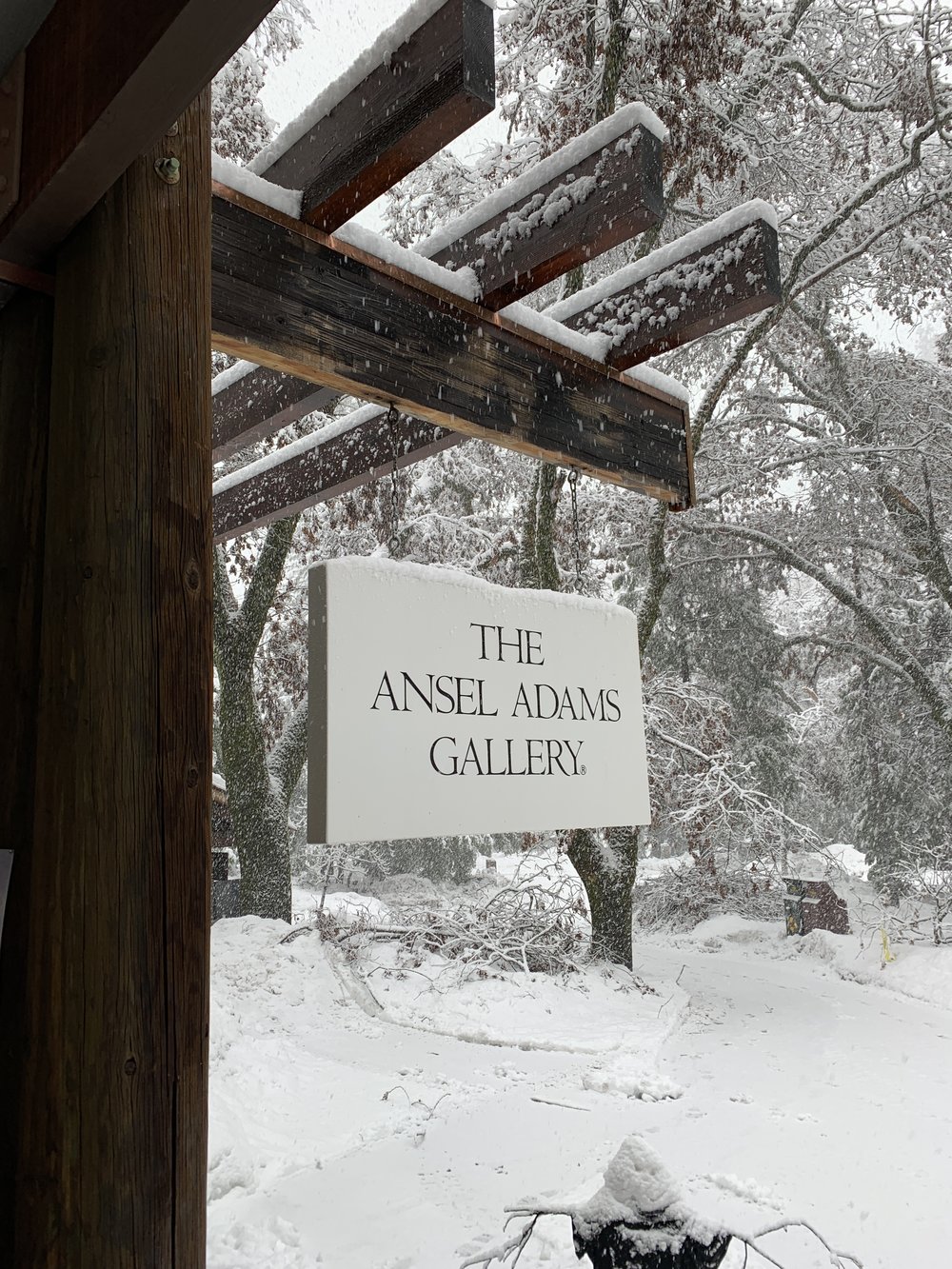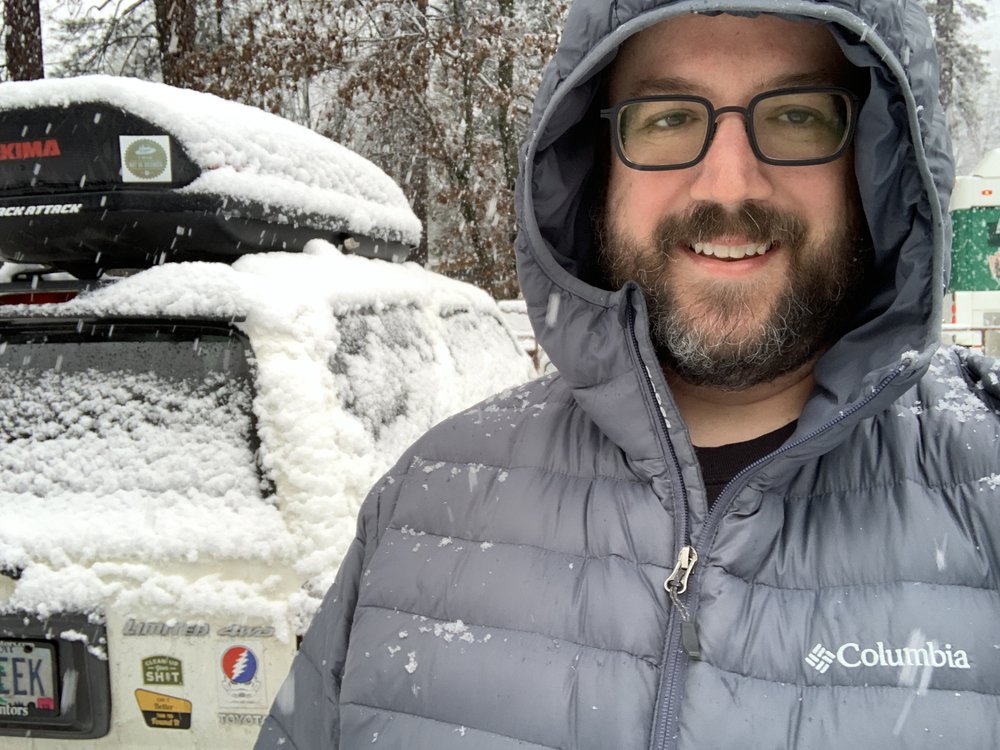 All in all during this trip, I spent 9 days on the road, drove 2,600 miles, finished two audio books, visited 3 national parks and even with all the stress of the snow and ice, I still had a contented smile on my face along the journey.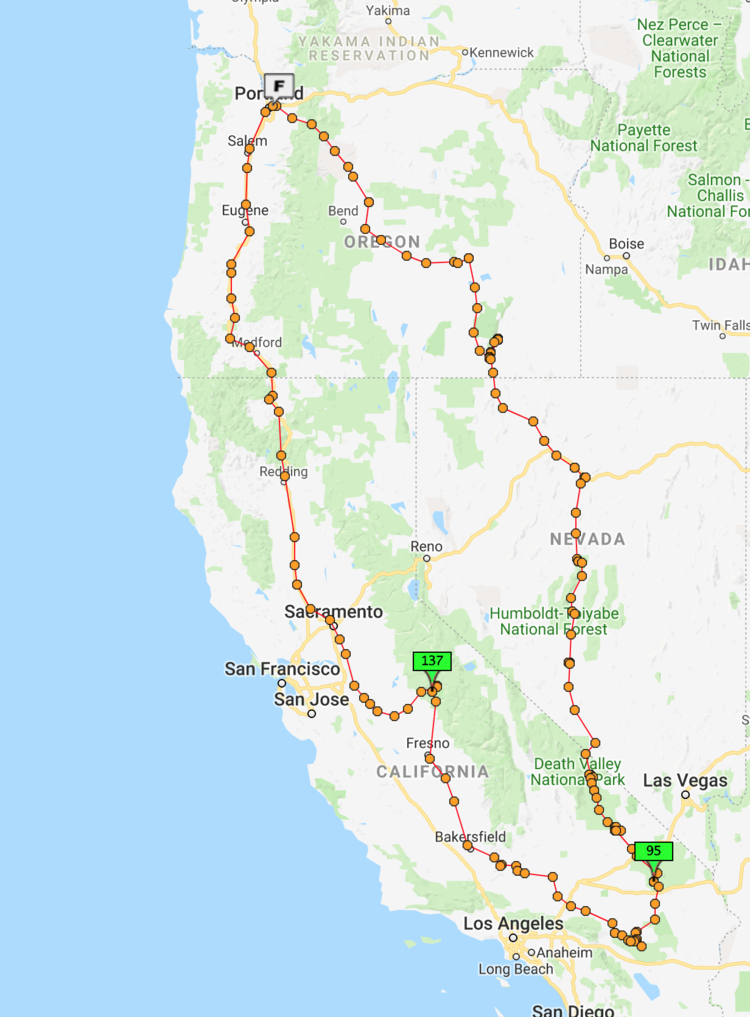 I don't know if I'll do another February road trip in 2020 or not but I do know that I will definitely be going back to Yosemite to spend more time and immerse myself in the experience.
-Tom